Thomas/Murray Lineage
Famous Ancestors
(Direct & Indirect Relations are noted)
---
NEW!! - Mayflower Descendants
Stephen Hopkins - 11th Great Grandfather
Giles Hopkins - 11th (10th?) Great Grandfather
Constance (Hopkins) Snow - 10th Great Grandmother
Magna Carta Surety Barons & Royal Profiles
Presidents of the United States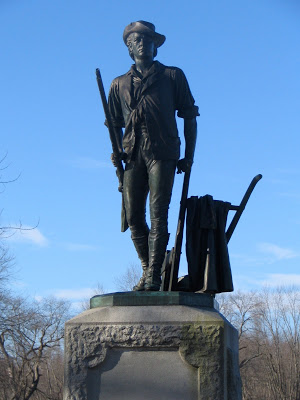 Capt. Isaac Davis (1745-1775), first officer killed at Concord North Bridge,
Battle of Lexington & Concord, Revolutionary War (1st cousin, 6x removed).
Salem Witch Trials,
Salem (now Danvers)
Massachusetts -1692




Salem Witch Trial
Picture is in the Public Domain

Aaron Burr ,
Revolutionary War Patriot,
3rd Vice-President under Thomas Jefferson

St. Begga of Landen

Picture is in the Public Domain

English Royalty West Saxons
Danes
West Saxons (Restored)
Normans
Plantagenet - Angevins
Plantagenet - Lancastrians
Plantagenet - Yorkists
Tudors (thru Elizabeth I)

Charlemagne (Charles "The Magnificent)
King of England

Picture is in the Public Domain

French Royalty
Ancient Houses
Frankish House
Merovingian House
Carolingian House
Late Frankish House
Kings of France - House of Capet
Kings of France - House of Valois

Autograph of Charlemagne

Shields of the Holy Roman Empire

Norwegian Royalty


Legendary Leaders - Yngling Dynasty
Kingdom of Norway - Fairhair Dynasty
Rulers During Civil War
Union of Sweden and Norway
Union of Denmark and Norway

Knights Templar
Certain - Alfonso I, First King of Portugal
(1139-1185 - crossed 1129)
Gilbert De Lacy
(Crossed ca 1150)
Sir Theobald I De Granville Baron Granville Kilkhampton, Lord Bideford
(Crossed ???)

Nearly Certain - William De Ferrers (Ferrieres), England
(ca 1140-ca 1190 - crossed 1166)

Possible (still researching) -
Payen De Montdidier (crossed 1130)
Guillaume De l'Aigle (crossed 1222)
Pons d'Albon (crossed 1229, 1236-1240)

One was "crossed" when they accepted the invitation of
the seated Pope to join the Crusade. In return, they received a cross as a symbol of their loyalty to the cause.

This site is constantly being revised - We're finding new relations all the time!